Swiss SDG Tourism Dialog
Project Management
Client: SECO - Secretary of State for Economic Affairs
What: Establishing a nationwide network for the Swiss tourism sector to work together and more efficiently on the Sustainable Development Goals (SDG).
Where: Switzerland
When: 2020 - 2021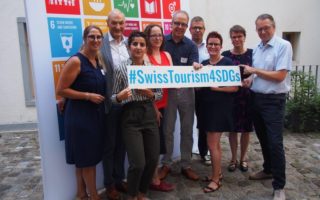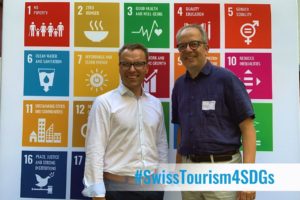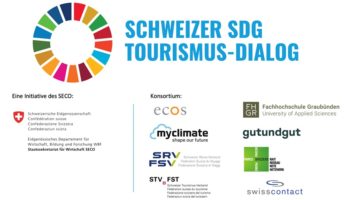 The Swiss Tourism SDG Dialog connects all players in Switzerland's incoming and outgoing tourism sector. The aim is that through dialog and knowledge exchange the UN sustainable development goals can be achieved more purposefully, more effectively, and at a faster pace.
However, the Swiss Tourism SDG Dialog is however not responsible for developing its own measures. Instead, it functions as a knowledge platform supporting various initiatives through communication and by providing access to networks and partners as well as knowledge links.
gutundgut is part of the consortium entrusted by SECO, which is responsible for the management of this project. Other consortium partners include Swisscontact, the Swiss Tourism Association, the Graubünden University of Applied Sciences, MyClimate, Ecos, the Swiss Parks Network, and the Swiss Travel Association.
Project management is one of our core services, have a look at another example:
Tourist Office Lab
We embrace knowledge sharing, also here it played an important role:
Walk the Talk - Innotour Knowhow Transfer