Mobile Tourist Office
Project management
Client: Tourist Office Lab
What: Development of a mobile tourist office to complement the stationary guest information centers.
Where: Pilot Projects in Davos Kloster, Thurgau and Engadin
When: 2020 - 2022
Project lead: Rafael Enzler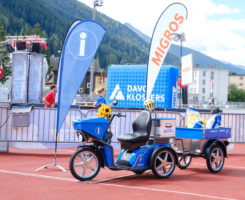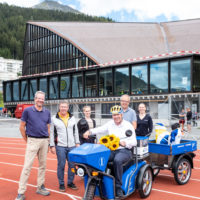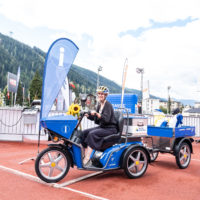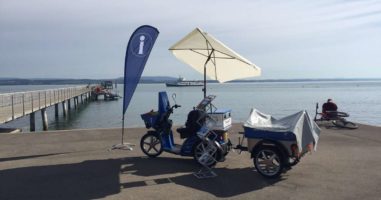 The Mobile Tourist Office is being developed as part of a pilot project with the three tourism destinations Davos Klosters, Thurgau tourism and Engadin St. Moritz tourism. The goal of the project is to deliver guest information where it is most needed and thereby increase the service quality of the entire region. Thus, next to all the digital solutions, personal contact with the individual guests can be ensured.
Thanks to the tourist office lab, a further project initiated by gutundgut, tourism destinations are enabled to find new solutions and try innovative ideas together. For the motorized tourist office, gutundgut functions as project leader. Together with KYBURZ Switerzland, a company specialized in developing electronic vehicles, the project has found a competent partner in the field of mobile and sustainable electric mobility.
Starting in August 2020, the motorized tourist office will be on the road in our partner destinations for two years. The vehicle is mainly used at events and tourist hot spots. The insights and experiences gathered in the course of the project will be systematically recorded and made available to the other members of the tourist office lab. This ensures the knowledge transfer among the destinations.
Share knowledge and try out new things:
Tourist Office Lab
We have also developed a new type of tourist office in Adelboden
Mountain Lab Adelboden