Het Buro/upper living room
Conversion
Client: Woonbron Ontwikkelbedrijf, Rotterdam
What: Brainstorming, Renovation, Architecture
Where: Rotterdam, the Netherlands
When: 2010 – 2012
Architects: Krill Architecture, Christian Müller (CMA/gutundgut)
Photography: Jeroen Musch, Rotterdam
Awards: Rotterdam Architecture Prize 2013, Nomination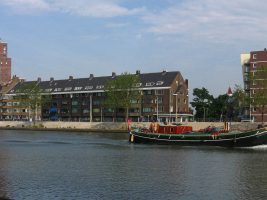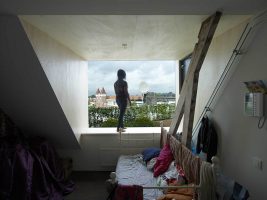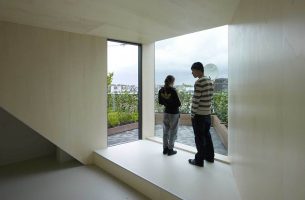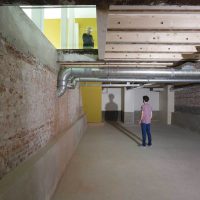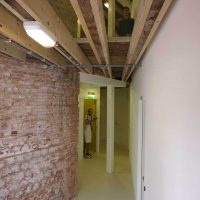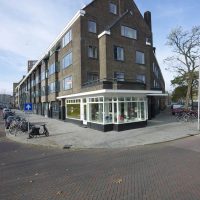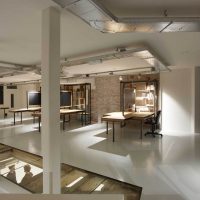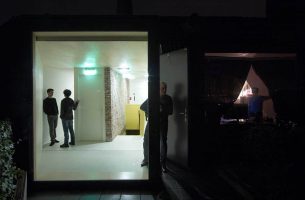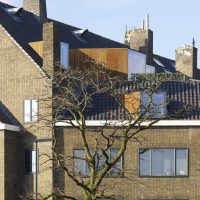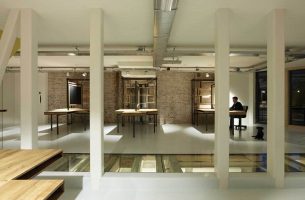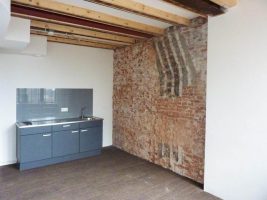 The renewal of a historic monument in Rotterdam makes sense for many reasons. To begin with, recycling old building stock in the city and to end with a conversion which scores highest in current rankings of sustainability.
The atypical development pays utmost attention to the way in which history and meaning are layered over time. Existing raw structures are juxtaposed to highly finished spaces and detailing, realizing unpredictable spaces with an attractive rental price tag.
Het Buro/De Bovenkamer (The Office/The apartment) is a project specially developed and designed for young people. In the Bovenkamer 24 studio's are realized, twelve of which for former drop-outs, getting a few hours of professional guidance a week, while the other studios are for young professionals, acting as role models. With 475m2 office space, the Buro offers the possibility of setting up one's business in a low-threshold way.
As a result, the renewal gives a high understanding of what makes genuine buildings of this nature good to inhabit and the environment stimulating to work.
Again, synergies were used at:
Community Center Küsnacht
Another architecture project:
MountainLAB