Residence housing "The Pearls of Oisterwijk"
New building
Client: Van der Weegen Bouwgroep, Tilburg (buildings) and Municipality Tilburg (public park)
What: Master Plan, Implementation, Architecture
Where: Oisterwijk, the Netherlands
When: 2002 (Competition) – 2009 (Completion)
Architects: Güller Güller Architecture Urbanism, Christian Müller (CMA/gutundgut)
Photographie: Hélène Binet, London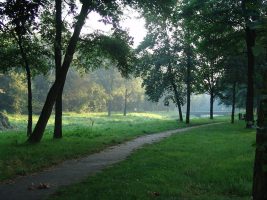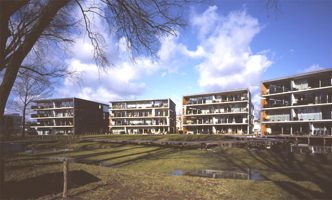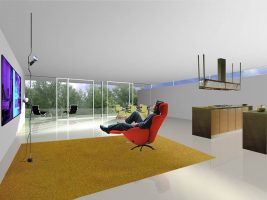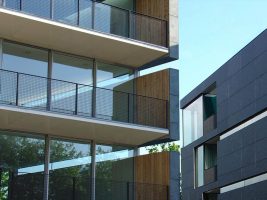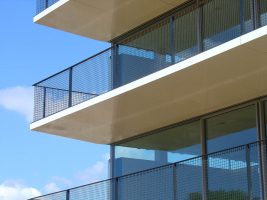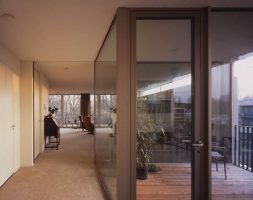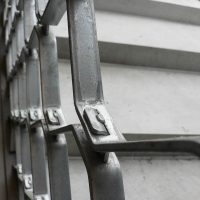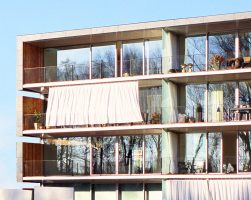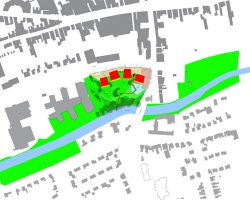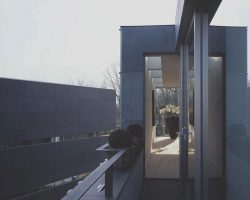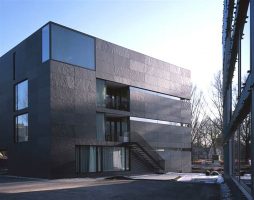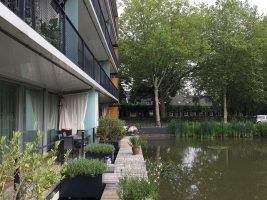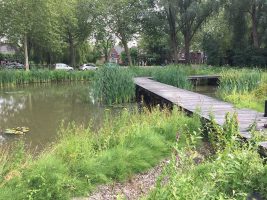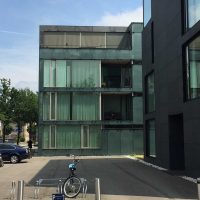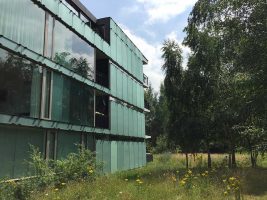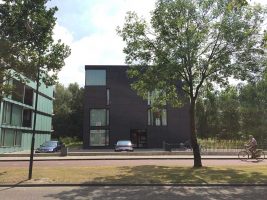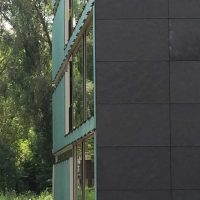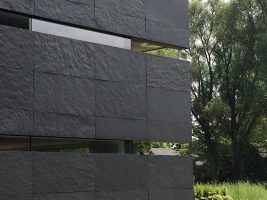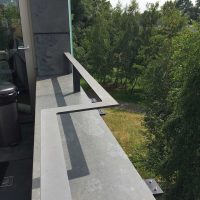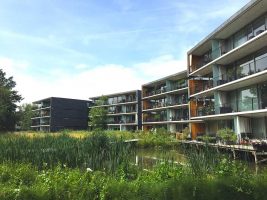 The Pearls of Oisterwijk consist of four blocks containing a total of 39 upmarket dwellings for retirees. Instead of an introverted, elitist or gated-community style housing scheme 'for the rich', the architects have delivered four transparent, low-rise blocks set in green public space, with just the right balance of private and public. The theme, which is carried through into the materialization, is accordingly one of open versus closed.
The blocks are conceived as oversized villas that are so laid out that the residents, although now living in multi-level apartments, retain the familiar sense of a free-standing villa. By rotating the blocks slightly with respect to one another and placing them on the edge of the park, the architects have managed to give every dwelling an unimpeded view of greenery and water. The dwellings open up fully on this side, with large picture windows and generous loggias and balconies. Each block contains two or three apartments per floor, depending on the size.
On the other three sides, the blocks present subtle variations on the open and closed theme. A strip of glazing at ceiling height runs the full length of the dwellings. The black slades of these three elevations lend the blocks a chic, almost un-Dutch allure and contrast with the openness of the park façade.
For the targeted Oisterwijk municipality, this upmarket retirement housing in the form of compact low-rise blocks in a public park, is a pilot project for future housing schemes aimed at senior citizens.
Another architecture project in Rotterdam
Het Buro/upper living room
Where building meets nature
Villa Vals