Swinging Trail in the Mountains
Project development and implementation
Client: Stiftung zur Förderung eines lebendigen Malbun
What: Situation analysis, development of the strategy, design planning, implementation
Where: Mountain Region, Liechtenstein
When: 2018 – 2019
Photography: Principality of Liechtenstein Tourist Office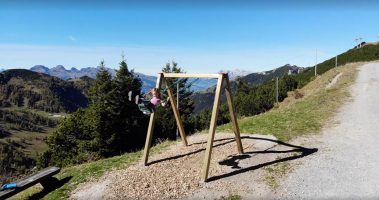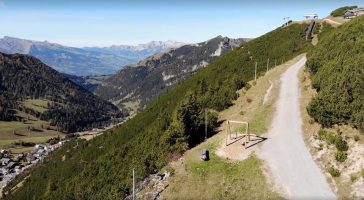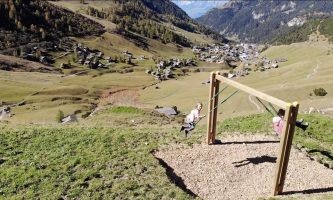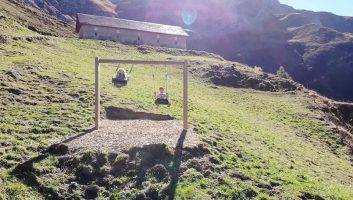 In September 2017, the Ministry of Infrastructure, Economy and Sport of the Principality of Liechtenstein commissioned the development of a strategy for the mountain area. The aim of the study was to show ways in which the areas of Malbun and Steg can be developed in a sustainable way and that the offers can be expanded accordingly both in summer and in winter.
The mountain area of Liechtenstein already has a high density of attractive offers for the target groups families as well as groups. In order to make the idea of a "playground" visible, swings in different variations are set up at various points and designed as a continuous swinging trail.
As the first project for the implementation, a series of swings has been built along an existing trail from Sareis to Malbun. The chosen locations lie next to existing hiking trails or field paths which leaves the surrounding nature untouched.